We make sure
you're prepared


for any situation

Do I need Income insurance?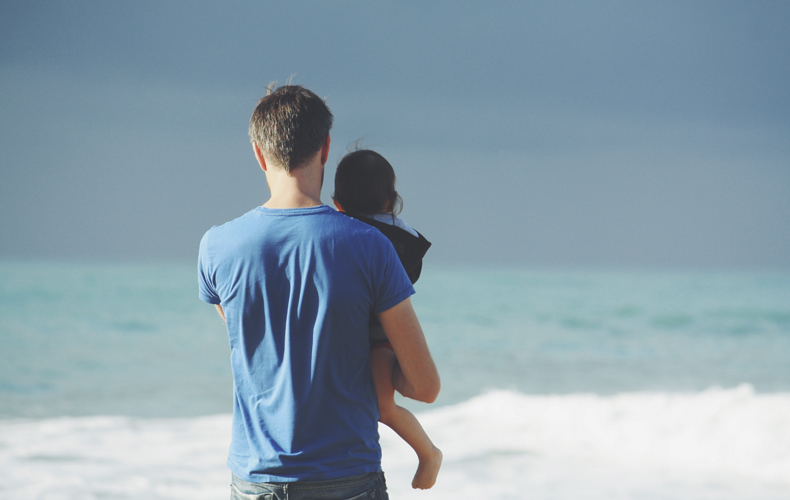 Your ability to earn an income is likely to be your most valuable asset in life. Insuring your income can give you peace of mind that your family and lifestyle will be protected while you recover if you are unable to work due to illness or injury. Here are some answers to questions you may have about income insurance.
What is Income insurance?
If you can't work due to illness or injury, income insurance can provide you with a replacement income of up to 75% of your employment-related earnings until you are able to return to work.
What are the benefits?
Income insurance premiums are tax deductible.
Also, the versatility of income insurance means the payment you receive, should you make a claim, is yours to spend as you choose.1
Australians, on average, earn $57,938 per year, with females earning around 35% less than males.2
Counting the cost
Are your house and contents insured? What about your car? If you go overseas do you take out travel insurance?
Most of us recognise the importance of protecting the assets we have accumulated over the years and rightly so, as we've worked hard to get them.
But have you ever thought about protecting your ability to work? After all, it's your income that enables you to own a house, maintain a car and take holidays.
How much does it cost?
Your insurance premium will be based on your age, smoking status, gender, occupation, health and the amount of cover you choose.
Your financial planner will develop a plan to suit your budget.
But I'm already covered
Even if you've thought about the potential of illness and injury, are you sure you'll be protected financially regardless of the situation?
Sick leave entitlements—typically covers salaried employees for 12 days absence a year due to illness or injury. Sick leave is a type of personal leave that employees can take when they can't attend work, because they are sick or injured.
Workers' compensation—covers workers for injuries only associated within the workplace and does not cover you for illnesses. However, serious accidents can also occur outside the workplace, leaving those without income insurance cover vulnerable.
Private health cover—most Australians over 30 have some level of private health insurance, but this cover is limited to medical expenses, eg hospital stays, and does not extend to general living expenses such as groceries, utility bills and mortgage repayments.
Social security—the funds available from the Government should not be treated as a solution and most benefits are assets and means tested. Centrelink will pay a maximum disability support pension of $751.70 per fortnight for singles and $566.60 (each) for couples.3 Depending on your current lifestyle, this may not be enough to cover your immediate needs.
It won't happen to me
Having an illness or getting injured is not something we like to think about, however, the harsh reality is that it can happen to anyone. Research shows that illnesses and injuries don't just affect the elderly.
Cardiovascular disease affects one in six Australians, and affects two out of three families.4
Every day, over 65 families are impacted by an event that seriously affects their ability to earn an income.5
Stroke kills more women than breast cancer and more men than prostate cancer.6
In 2009–10 about 640,700 people experienced a work related injury or illness—around 40% received no financial assistance.7
Case study
Michael is a 39-year-old carpenter from NSW. He earns an annual income of $80,000. He doesn't smoke and generally looks after himself. While out running Michael tripped, injuring his knee.
He needed a full knee reconstruction and had to take time off work to accommodate the two-day hospital stay and estimated six to eight week recovery. As a contractor Michael doesn't have any sick leave entitlements and because he wasn't injured at work, workers' compensation doesn't apply.
Although Michael's private health insurance will meet a reasonable portion of his medical bills, his wife, Jenny, is concerned about their day-to-day costs and mounting pile of bills.
Fortunately, Michael took out income insurance on the advice of his financial planner at a cost of $112 a month.8 After injuring his knee, Michael completed a claim form and soon started receiving his full total disability benefit amount of $5,000 a month.9 Six weeks after surgery, Michael had recovered enough to go back to work part time. Although he no longer qualified for total disability, he was reassessed and started receiving partial disability payments while working part-time.
Thanks to his income insurance, Michael was able to keep up with his mortgage repayments and meet day-to- day expenses without having to dip into his savings or reduce his standard of living.
(This case study is illustrative only and is not an estimate of any fees or costs you will incur.)
What should I do now?
Speak to your financial planner about the best way to pay for your insurance for your long-term needs.
1 Your benefit amount will be assessable for tax.
2 Report 6302.0 – Average Weekly Earnings, Australia Nov 2013 abs.gov.au
3 Department of Human Services. (2014). Payment rates for Disability Support Pension. Note: These rates are subject to change.
4 Heart Foundation. (2011). Information for professionals – Data and statistics.
5 Investment and Financial Association of Australia, and Lifewise. (2 March 2010). Media release: First-time ever figures.
6 National Stroke Foundation. (2013). Tools and resources: Facts and figures about stroke.
7 Australian Bureau of Statistics. (13 December 2010). Media release: Work-related injury or illness down, men still at most risk.
8 Stepped premiums based on an Elevate Income Insurance Plan with a 30-day waiting period and a two-year benefit period.
9 Taxed at his marginal tax rate.